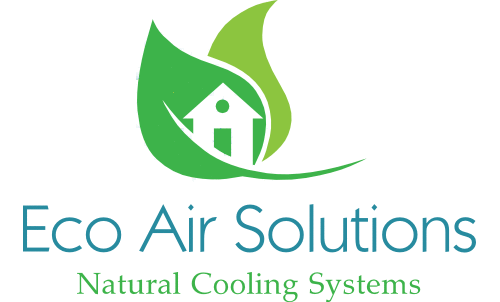 A Whole House Fan Company
Unbiased Whole House Fan Experts
CentricAir, QA Deluxe, Quietcool
​
Reputable and Experienced Heating, A.C. and Whole House Fan Company
southern california's premier whole house fan company servicing los angeles, Orange County, San Bernardino and Riverside
Quiet Cool Experts Best Whole House Fan
Our Products-
Best Whole House Fans
No Matter what your ventilation needs might be, we'll customize the perfect natural cooling solution for your home. We don't believe in the one fan fits all philosophy. That's why we sell the best Whole House Fan Product Lines on the market.
We offer four different Whole House Fan packages. Packages start as low as $3
0.00 a month. Give us a call today at 714-312-6142 to find out about our QuietCool fan packages.





Go Big Fan Package™-

Sizing and Prices are based upon the square footage of your home. A single fan system is one large fan for the entire home or one small fan for a bedroom/home office.
Go Big Plus Fan Package™-

One large fan and one gable attic fan with smart controls. This package is usually around $30.00 a month



Privacy Fan Package™- (Most Popular)


One medium-sized fan for the home, one fan for the master bedroom, and an attic fan with smart controls. This package is usually $45.00 a month.
Privacy Plus Fan Package™-
This is a custom-designed fan package for the home,
all bedrooms, attic, and garage. This package is usually around $70.00 a month.
Click Here to see what size fan fits your home
Scroll to the bottom of the page to see the QuietCool remote switch
QuietCool Whole House Fans are whisper quiet, innovative, ducted Whole House Fans. The patented ducted design allows the system to suspend in the attic, which greatly reduces noise and vibration. With over a 98% Customer Satisfaction, clients are very happy with this effective method of cooling your home.
The QuietCool whole house fan will replace all of the hot air, eliminate pet dander, and exhaust all of the pollutants that are built up in the home within a matter of minutes.
QuietCool Fans are made just down the freeway in Temecula, CA! As an authorized installer of QuietCool Fans, we are experts at installing and configuring the perfect set up of these amazing fans.
​
Quiet Cool stands behind their fans with a 15 year warranty.
Thinking of a Whole House Fan?
​
Do you have questions about what size, type, etc?
We can offer an unbiased recommendation. Fan packages starting as low as $30.00 a month.
​
Call 714-312-6142
Eco Air Solutions can help you cool your entire home with our cost-effective and energy-efficient Whole House Fans, Attic Fans, and Garage Fans
​
Call That Fan Guy® today at 885-6-FanGuy to learn more about Natural Cooling options
Roof Mount Whole House Fan
Our QuietCool Roof Mounted Attic Fan is perfect for homes with no attics or low clearance attics
​
The QuietCool RM WHF 4.0 boasts a powerful 4,000 CFM
​
The average price range for our roof mounted Whole House Fan is $3500.00
AFG Pro 3.0 two speed Gable Attic Fan with Smart Control
Average Price $550.00 when bundled with a whole house fan
AFR SLR-40 Solar Mount Attic Fan
Average Price $800.00
An attic fan when installed with a whole house fan will give you the ultimate cost-effective energy-efficient natural cooling experience. Attic temperatures typically reach 35 degrees above the outdoor ambient temperature. The attic fan runs during day and is thermostatically controlled. We usually set the thermostat at 100 degrees. Not only will an attic fan help keep your attic 12 degrees cooler during the day, but an attic fan will lengthen the life of your roof. During the hottest part of the day, heat builds up in the peak of the attic, this stagnated heat is making your roofing underlayment brittle which eventually leads to leaks.
​
The Whole House Fan will effectively cool your home and attic at night and in the morning. Then, the attic fan will run during the day. Together, they are a powerful tool for increasing your home's efficiency, comfort, and cost savings.
​
Eco Air Solutions will install an attic fan when coupled with a Whole House Fan.
​
QuietCool has a variety of attic fans, solar fans, roof mount, and smart control attic fans. The price range, when installed with a QuietCool Whole House Fan, is $700.00-$1200.00
​
​
​
​
Multi Speed Remote Switch with 1-12 Hour Timer
We are an Authorized Quiet Cool Dealer and Quiet Cool Installer.